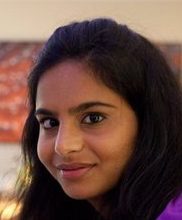 Recruitment – Client Pain points
Recruitment in Lancaster
In May a local Lancaster company asked me to work my recruitment magic and find someone to join them. The brief was simple. To find a person who could do the job, but importantly would not work for them for a year, get fully trained up and then leave.
Pain points for employers
This is a real 'pain point' for my Lancaster clients. Finding talented people is hard enough and then seeing them leave after you have spent hours on their training is really disappointing. Everyone is aware that employees move on to develop themselves but this client had been through this year after year and was totally fed up with it. I realised also that this was a specialist position and I would need to put on my 'talent scout' hat to find the right person. The search was on!
At first, I contacted Lancaster candidates for this technical job role, as I always prefer to look at the local market first. Unfortunately, I could not find anyone suitable. As this role was unusual I knew I would need to cast my net wider and wider. Finally, in Clitheroe, I found an excellent candidate and her name was Rosha. Not only were her skills and experience an excellent match, also;
Her degree was perfect for this job role
The sector she was to work in was one she was familiar with and loved
Rosha was very passionate about continuing her career with a large company
She could see this job would give her the best next step in her career path
She was happy to relocate for the right opportunity
In May Rosha was invited for an interview and was immediately offered the job. Her new Manager said he could not believe how good she was and could not wait for her to start with them.
Our only problem was that whilst she had a work visa for the UK each time you change job you have to apply again (and we did not know that). Lesson learned for me.
Waiting for the Visa!
What followed was 10 weeks and hundreds of emails back and forth. It was a very tense time for both parties. Finally after much hard work last month the company heard back that her visa to stay and work was granted again. At this point, Rosha was not the only one to shed a tear!
Now Rosha is moving to Lancaster and starting her next step up in her career. Importantly Rosha understood from the beginning that this client wants her to stay long term and this is also her goal.
I am certain this client will not have any 'pain point' with Rosha and I am back to looking for more talented candidates to work for my clients. Recruitment in Lancaster continues again.
So Rosha, Good luck and welcome to lovely Lancaster.
Finally, if you are applying for jobs then remember to ask a lot of questions at the interview to help YOU decide if this is the job for you. Employers want people who will stay with them to make the training worthwhile, so getting it right is essential for everyone involved. Questions are key so write them down before you go in and make sure they are relevant.
If you want to find talented new staff, or, find a rewarding new job please see Mandy Blackwell Recruitment Agency Lancaster website where you will find a list of our vacancies and a contact number.